We are currently talking to folks about a possible Germany and Poland tour in the next year or so. So, it seems like a good idea to talk about it. Germany is one of my favorite countries in the world. A good friend of mine once described Germany as the Disney World of Countries because it is so clean and so organized. I have to agree with him.
Germany is a country full of differing geographies. It has the Alps to the south and the ocean to the north. It has plains and river valleys that are like nothing you have ever seen. Castles from centuries ago, homes that are taken straight out of fairy tales, and sausages everywhere. On top of that, there is a local beer and huge, fresh pretzels in every town. Germany has the best beer in the world and there is a festival in late September and early October known as Oktoberfest to celebrate the beer in a way that only Germans can celebrate.
The first thing you have to do when scheduling a tour of Germany is decide what you are going to leave out. I could literally spend weeks traveling in Germany and never run out of things to see.
Rather than taking in too much, we are narrowing our trip down to four German cities and one Austrian city, Salzburg. Rather than taking a motor coach to travel throughout the country we will be riding the rails, traveling the high-speed trains of Germany—these are some of the best, most efficient trains in the world, alone they are worth the trip.
We will be spending time in Berlin, Cologne, Nuremberg, and Munich. These cities offer a good cross view of Germany. We will stop off for a couple of other sites along the way.
To begin, we will fly into Warsaw, Poland so that we have the opportunity to visit the Auschwitz Death Camp and Schindler's factory which is in Krakow. After a couple of nights in Poland we will head across the German border to Berlin.
We will start in Berlin and mix our touring between Cold War sights like the remnants of the Berlin Wall and Check Point Charlie, World War II sights like the Nazi Gestapo Headquarters Museum and the Holocaust Memorial near Central Berlin, and broader sights like the Brandenburg Gate, the Pergamum Museum, and the new Reich Chancellery Building. We will spend two nights in Berlin.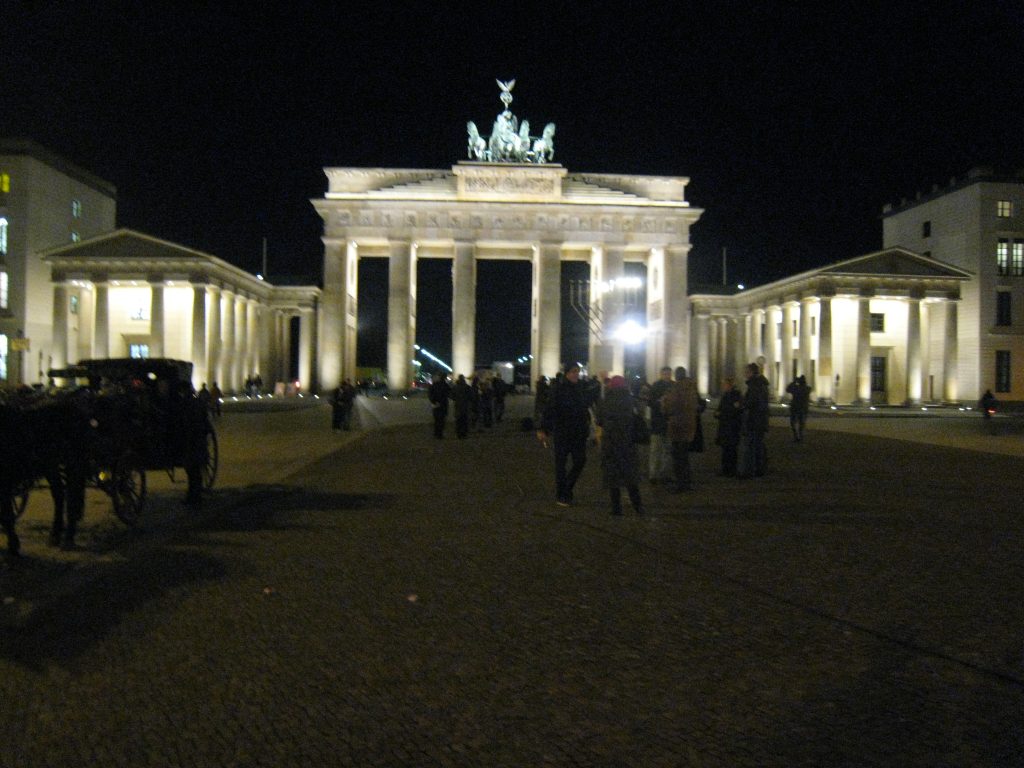 (All of these sites will be highlighted in a blog specifically about Berlin.)
From Berlin we will take the high-speed train to Cologne with its magnificent Cathedral rising up on the banks of the Rhine River. Before we get to Cologne we will stop off in the town of Wewelsburg-Büren to see the Wewelsburg Castle that Reich Führer Himmler converted into a special SS facility. Today there is a museum. After this side trip we will finish the afternoon in Cologne.
Once we are in Cologne we will walk on ancient Roman Roads in central Cologne. There are a lot of other Roman Ruins in this city which was the birthplace of Nero's mother. We will have lunch down by the Rhine River with a German human rights attorney. We will spend the night in Cologne and continue the tour the next day.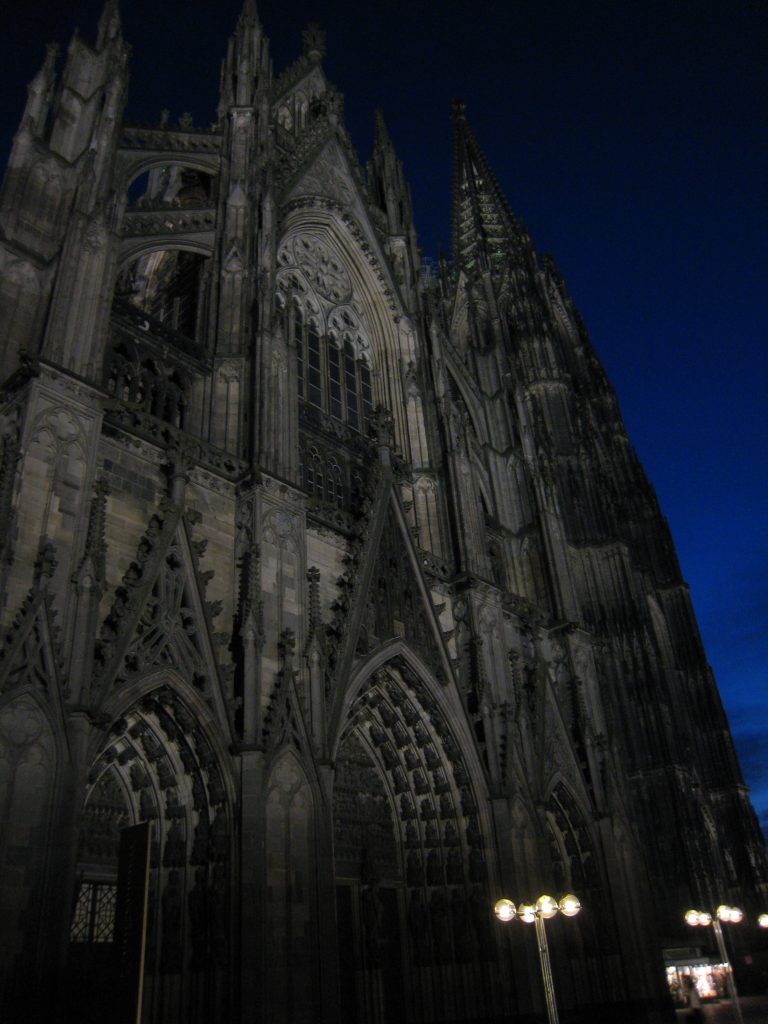 This city is an incredible place and we will look at in depth in a blog specifically about Cologne.
From Cologne we take the regular train to Nürnberg. This train trip is along the Rhine River and through some of the most beautiful wine valleys in the world. These valleys are also guarded by ancient castles that dot the hills along the way.
Nürnberg is a beautiful city in the German state of Bavaria. We will split our time in Nürnberg between the city center which looks like a fairy tale city and the parade grounds where the Nazis held their largest rallies. For dinner we will dine on Nürnberger Sausages that are a specialty of the city. We will spend one night in Nürnberg.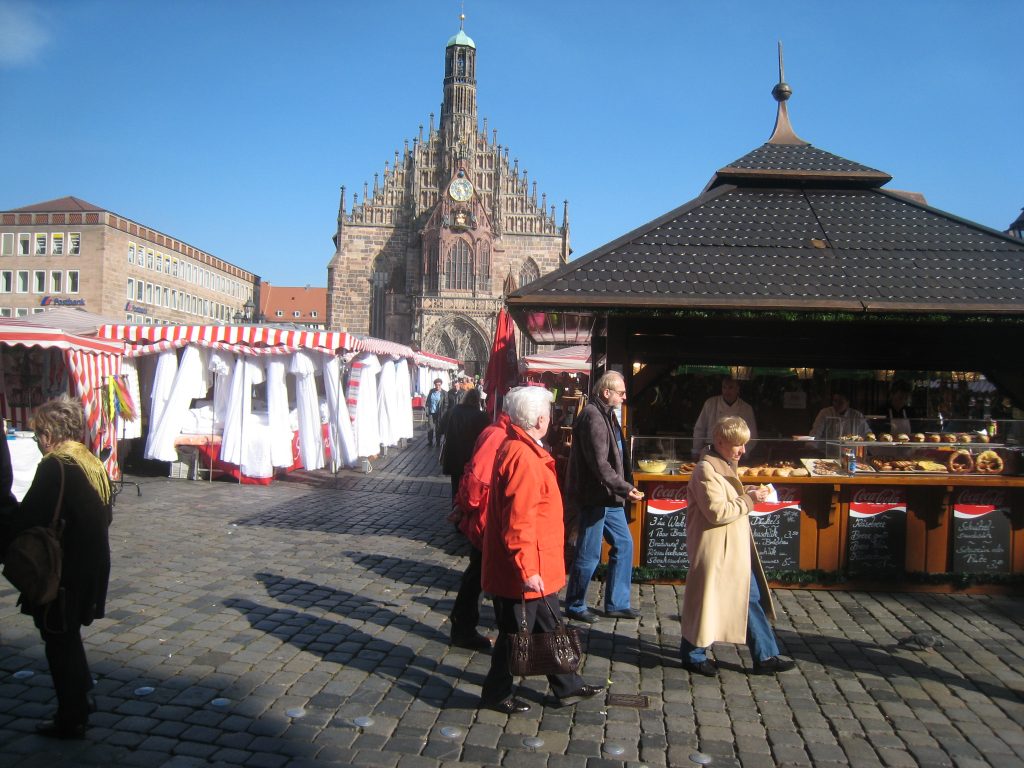 From there we will take a short hop down to Munich where we will spend the rest of our time. To me, Munich is one of the jewels of the world. It is a large city with the heart of a village.[i] There are also a couple of day trips we will make from Munich to take in ever more of the area on this trip.
Marienplatz is the heart of Munich, with its Glockenspiel's jousting knights that dance twice a day, three times a day in the summer. We will work our way through Munich from here. Just a block or so away is the Frauenkirche with its twin towers which are part of the image of Munich.
We will also tour the Olympic Grounds where the Olympic Tower rises 190 meters above the ground, with its majestic view of the Alps to the South. This is the Olympic Village where the Israeli hostage crisis occurred during the 1972 Olympics.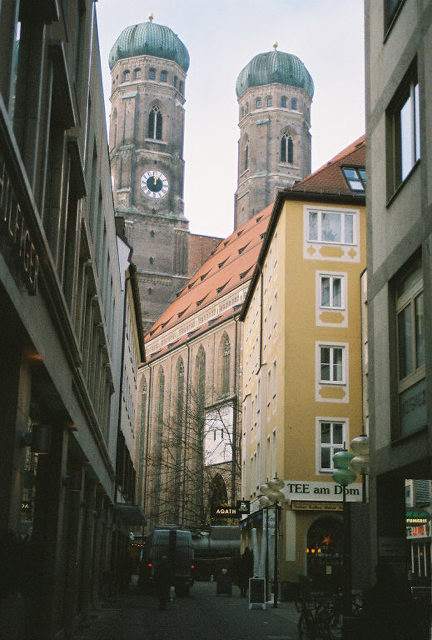 We will also take a day trip south to the Neuschwannstein Castle, this is the castle that Walt Disney designed the Disneyworld Castle after, and then that afternoon we will head to Salzburg, Austria and spend the evening dining and touring through this beautiful city which is the birthplace of Mozart.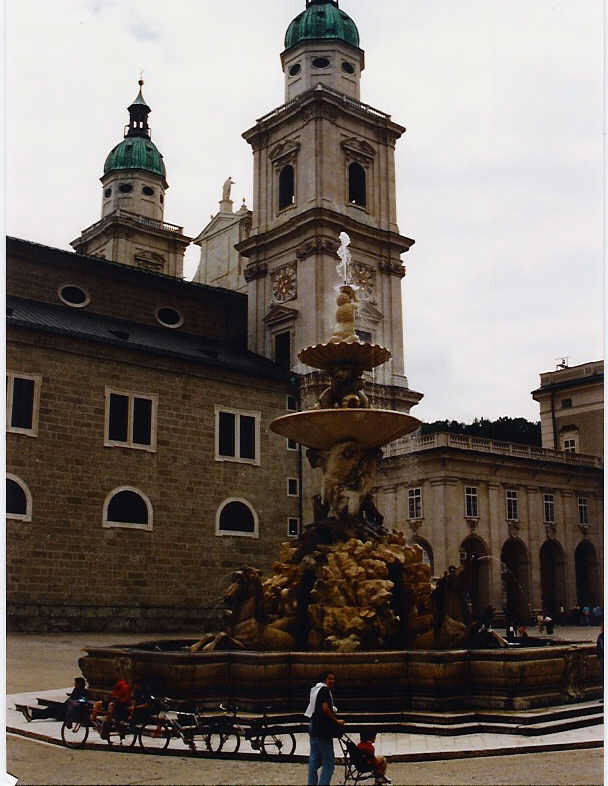 We will also continue our history of World War II by touring the Concentration Camp at Dachau just north of Munich. All in all, our time in Munich will be amazing. The highlight of our time in Munich might well be our time spent at Oktoberfest, the world's largest beer festival that occurs every year in Munich. We will be spending four nights in Munich.
I think this is going to be a great introduction to Germany. There is so much more to see, but time means we have to limit what we can do. We will experience a wide variety of German life. So, bring your sense of adventure and wonder. Soothe your wanderlust with us in Germany.
If you are thinking about traveling and would like some more information, contact me at [email protected]. You can also ask to sign up for our travel newsletter (we are beginning it soon) and to keep up with tours that we are currently planning. We can help you make memories to last a lifetime!
---
[i] I have a blog post on travel in Munich that you can find on this web site.