One of the most amazing times to be in Europe is during the Christmas season. From the beginning of December right up until Christmas, it is dark, it is cold, it is damp, but the Christmas Markets bring everything to life and change the feel of entire cities.
I have been to Christmas Markets in Berlin, they have over 60, Hamburg, Cologne, Nuremberg, Munich, Frankfurt, and beyond in Germany. I have been to Christmas Markets in Strasbourg and Paris, France, as well as Salzburg, Austria. Now, I am preparing to take a group on a first ever tour of France, Germany, and Austria's Christmas Markets.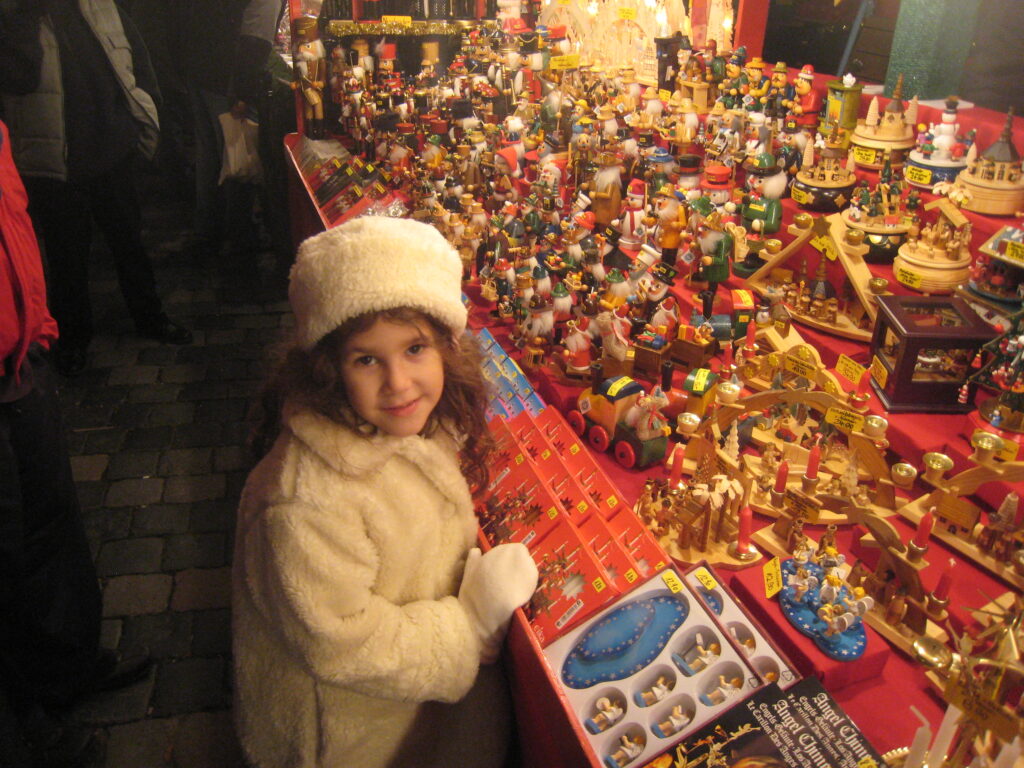 Nuremberg's Christmas Market
These markets are not tucked away in back corners of the cities and towns, they are right at the main squares, the places you want to visit when you are in Salzburg or Strasbourg or Munich or Nuremberg. They are in the shadow of Cathedrals and ancient sites.
Imagine coming into the Marienplatz in Munich, Germany and seeing the Glockenspiel overlooking the square. Then smelling the Glühwein, the hot apple cider, the hot chocolate, the pretzels, and the sausages simmering all around you. Think about the glow coming from wooden huts that are displaying Christmas ornaments and all kinds of homemade goods for you to look through and purchase.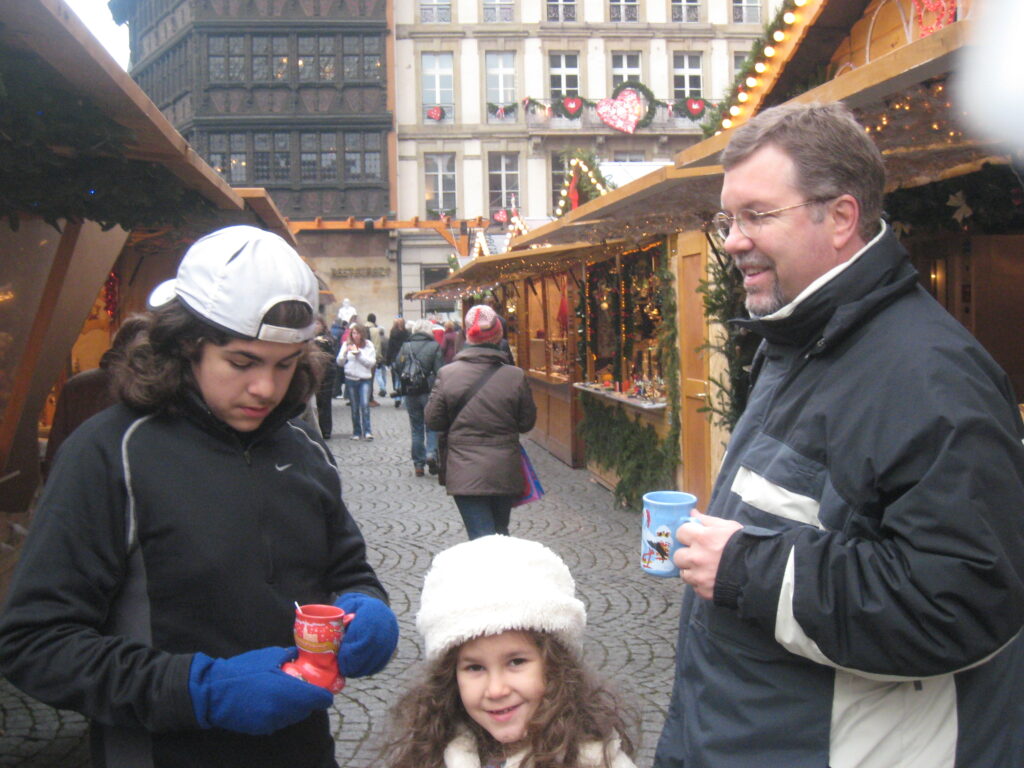 Enjoying hot chocolate and GlühWein at the Strasbourg Christmas Market
Now, do this again in Nuremberg, in Salzburg, Austria, in Strasbourg, France. See the Christmas Markets along the wine road in picturesque villages along the edge of the Voges Mountains. That is a Christmas Market tour to remember.
That is exactly what we are going to do in December 2022. Join us!