This trip to Bulgaria, my fourth, was the most interesting one so far. First, we were in three cities. Usually when we travel we are in one or two cities. We were working with local ministers in Sliven where there is a thriving Christian community. One of the things I learned in Sliven is that homeschooling is considered illegal in Bulgaria. Also, Christian private schools are not allowed, except for Orthodox schools.
This is not unusual in an Orthodox country. In these countries it is considered normal for the church to have much greater influence than is typical in America and Western Europe. This is a two-edged sword. It means that there is teaching regarding Christian principles in the schools. At the same time, there is less tolerance for evangelical beliefs in public.
It is one of the ideals our founding fathers did not want when they envisioned a church that was free from state influence and a world where the state was free from denominational church influence.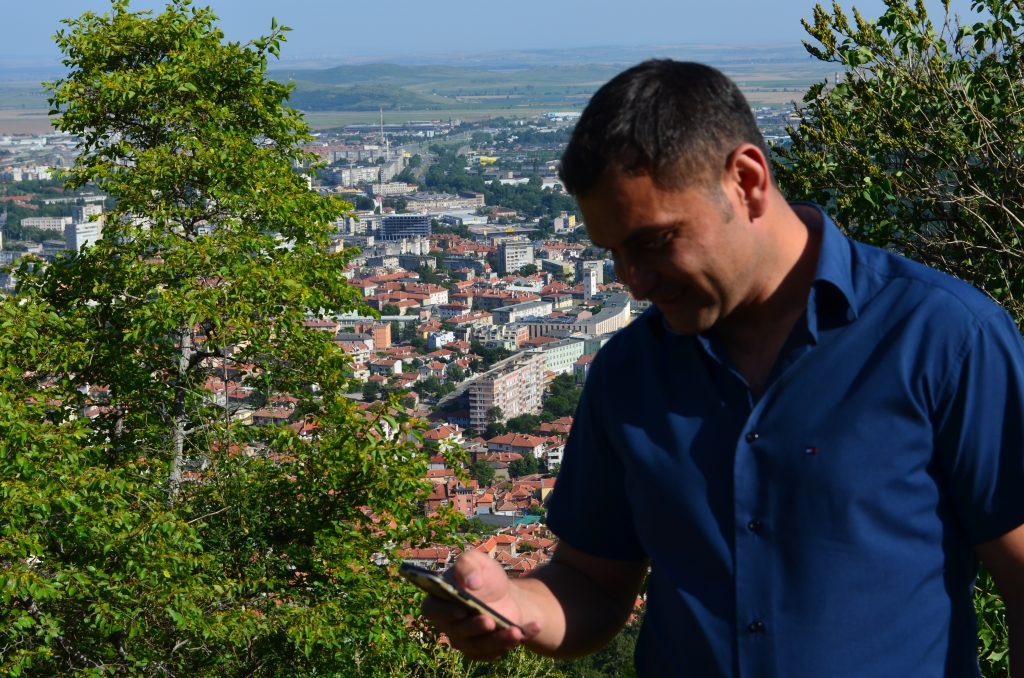 While this is somewhat true in Bulgaria there is still an openness to sharing faith in public places. Evangelical churches are allowed to exist and in fact, thrive all over the country. There is also a great tradition of respecting human rights and religious freedoms. There is an organization known as the Rule of Law Institute which is a group of Christian attorneys and judges who have great influence around the country and even beyond. It is run by my good friend, Latcho Popov.
While we were in Sofia we walked around the local Mosque. The building was surrounded by refugees that have come in from Turkey which shares a border with Bulgaria in the east. The refugees were milling about the Mosque which is the center of their universe in Sofia. This is the first time I have seen groups of refugees in downtown Sofia. They were peacefully sitting around or standing in small groups talking to each other. Several groups were kicking a soccer ball around.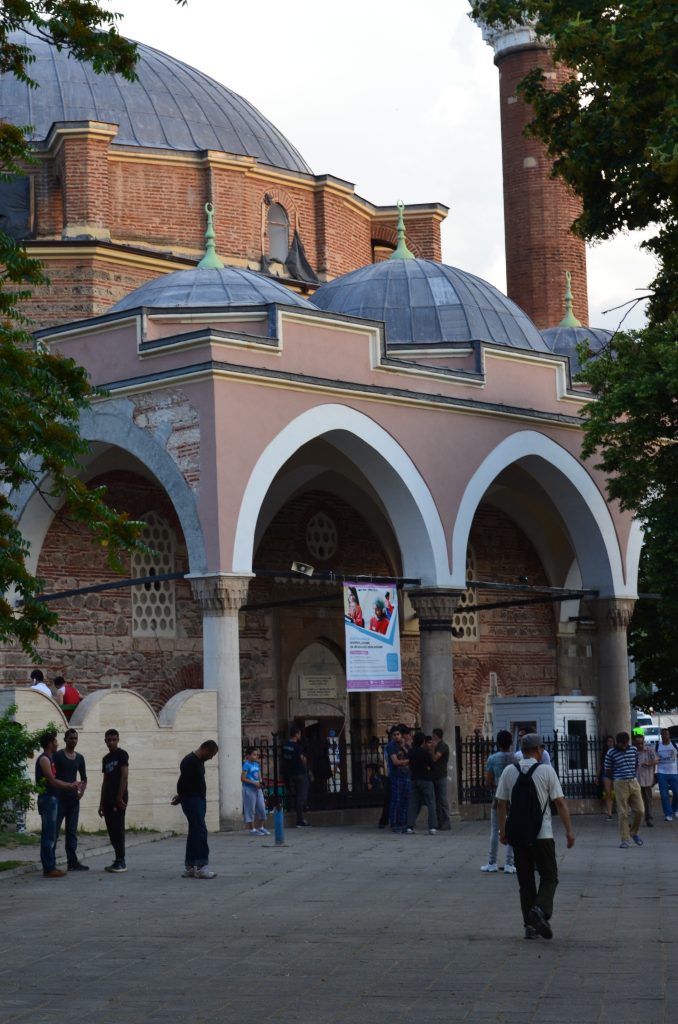 Sofia is an absolutely beautiful city that has many historic buildings and sites throughout the city. This vibrant city has an engaging pedestrian area right off the center. For blocks you can stroll, taking in the sites, without the fear of being hit by cars or trucks. This part of the city was full of folks just out enjoying life in a big city. The city is home to numerous beautiful Orthodox Cathedrals. It has a rich, vibrant history reaching back thousands of years.
From Sofia we traveled to Plovdiv. Plovdiv has the distinction of being the oldest inhabited city in all of Europe. People have lived in this city since 4000 BC. King Philip II of Macedonia, better known as Alexander the Great's father, established his authority there.
Throughout the city there are ancient ruins, amphitheaters, Roman Arenas, antiquities, and old areas that look like ancient villages. It is quite exciting to walk around this city and see the different types of architecture.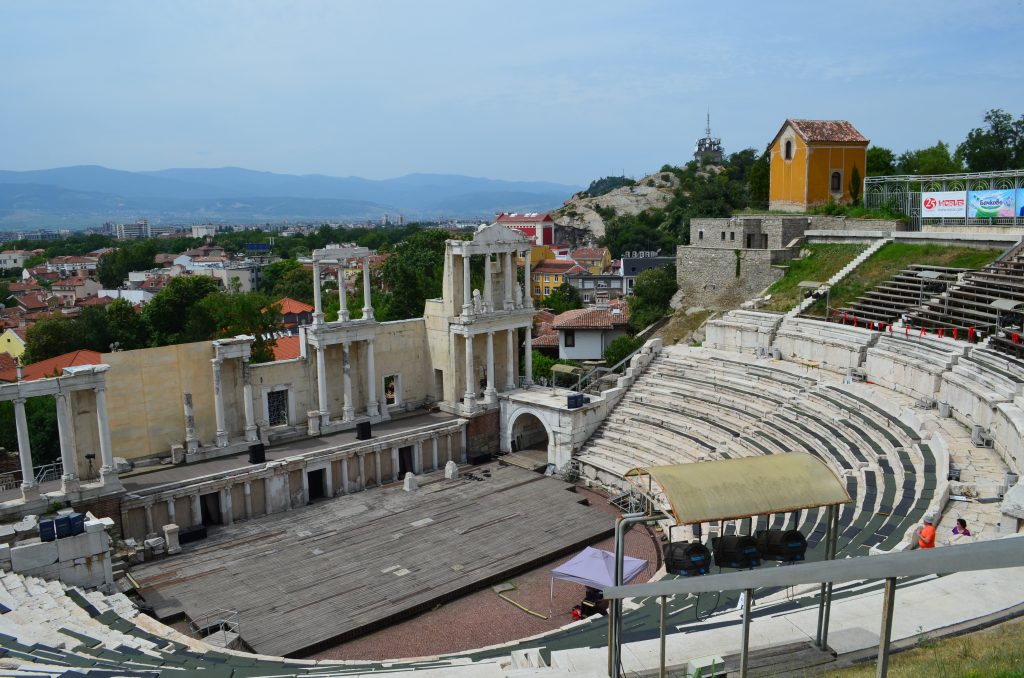 At one point we were looking over the entire area from a plateau in the center of Plovdiv. What a view!
Again, we were working with Christian leaders of the local church and the Bulgarian Director for History Makers Society Bulgaria. These dynamic folks are working tirelessly to establish a lasting work in Bulgaria.
I also had the opportunity to speak at the Rule of Law Institute's annual conference. The theme this year was "The Rule of Law and the Truth." It was a great honor to speak to a group of Christian lawyers and judges about the admiration I have for them and their parents who lived through great persecution under the communists during the Soviet Era.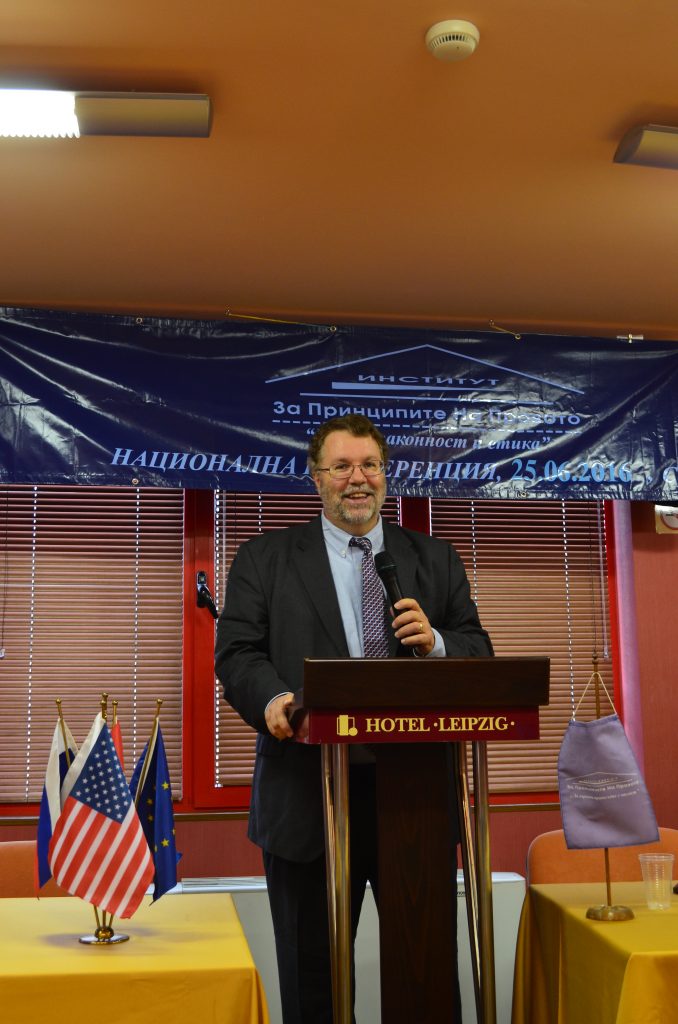 All in all, Bulgaria is becoming one of my favorite countries in the world. Its people are generous and sincere. They enjoy life but seem to still understand the value of helping their neighbors.
If you are thinking about traveling and would like some more information, contact me at [email protected]. You can also ask to sign up for our travel newsletter (we are beginning it soon) and to keep up with tours that we are currently planning. We can help you make memories to last a lifetime!